Affordable Business to Business Telemarketing
B2B Telemarketing Call Center Services
Telemarketing campaigns are an effective and affordable way to market. Hiring SAS as your B2B telemarketing team lets you quickly connect with prospects and close sales at an incredibly low cost per acquisition compared to other marketing campaigns. Running your own telemarketing campaigns is not cost effective. Outsourcing your B2B telemarketing to SAS is.
Telemarketing isn't just sales.

Telemarketing as we define it is more than just our call center agents placing solicitation phone calls. Sure, we can create lead generation campaigns on your behalf, but we can also:

Qualify leads and transfer them to your own staff to close
Call with the goal of setting appointments for your sales staff
Engage in up-selling and cross-selling once we've engaged a prospect
If you're managing an event, we can call through a B2B list to sign-up attendees to your next seminar or event
Call current accounts to gauge their satisfaction in your company

We're small business friendly.

Specialty's B2B telemarketing services aren't just a heavyweight contender. Our outbound telemarketing is customizable and able to scale small for the smallest of small business projects. With as little of a commitment as a single call center agent working for you, we can work with companies who have a small marketing budget to see if telemarketing will work for them.

We can also go big.

For enterprise level customers, we're able to put together a large outbound telemarketing group to meet any marketing goals. If you're looking for a 3 month industry blitz with a few hundred agents dialing through your list, we've got your back.

What makes our telemarketing different?

When you partner with SAS, you're gaining years of knowledge in setting up and engaging in telemarketing campaigns. We put together a team of skilled outbound call center representatives who have the experience necessary to get past the gatekeepers and get you in contact with decision makers. We don't just work from dry telemarketing scripts, we try to engage your customers in conversation, get them interested in your product, and transfer those calls to the closers on your side.

First impressions matter. The last thing you want is to hire a cheap, unprofessional telemarketing firm to make your calls. Your reputation is everything, and we'll work to further your reputation through good old fashioned friendly interactions. Specialty can set you apart from the competition and actually get you a positive ROI from telemarketing. Can other firms do that?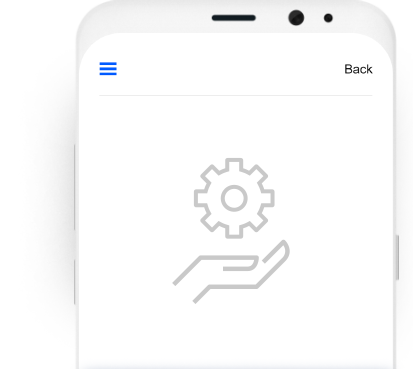 Personalized telemarketing solutions
Features
All calls are recorded for you to review and provide feedback
Telemarketing lists can be uploaded right from your SAS portal
All scripts are reviewed to meet your goals
Outsourcing outbound telemarketing is much more affordable than managing it in house
Small and large deployments tailored to your budget
We can be available for extended hours to cross all time zones
PCI compliant for e-commerce transactions
List scrubbing for cleaning up old data
Customer service telemarketing capable for customer satisfaction and customer retention programs
Have questions?
We'd love to hear from you!
SAS is a leading US based telemarketing company. We have a proven track record for successful outbound sales. If you think telemarketing may be a good fit for your marketing deployment and are ready to hire a call center, or just want to explore it a bit further, we'd love to hear from you! Contact us so we can learn about your needs and provide a custom proposal.
Explore more solutions
Related Searches